THE OBTECT
WHY
THE OBTECT
DEVELOPED
Many hazardous chemicals are used in semiconductor and display manufacturing processes, and countless pipelines are used to supply chemicals to various manufacturing equipment.
The inside of these pipes can be corroded by harmful chemicals, and the most vulnerable place is the "pipe connection part" that changes the direction or lengthens the pipe.
To this connection, an O-ring made of chemical-resistant rubber is applied to minimize the gap in the joint, and this O-ring is the first to be gradually damaged, leading to a leak accident. Although these leaks are not frequent, they do occur unexpectedly, and there is a problem that can lead to not only huge property damage due to the interruption of the manufacturing process, but also human accidents. Therefore, to prevent this, a system that can detect minute leaks of hazardous chemicals in advance and notify the manager is required.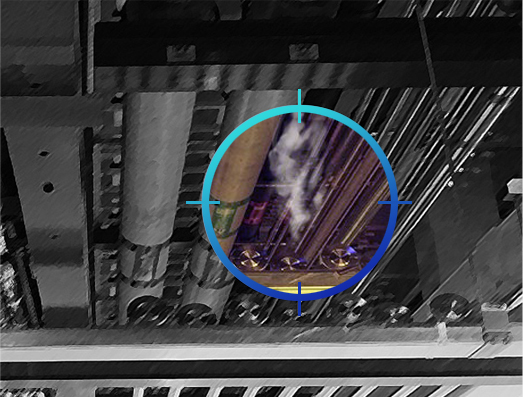 MICROVIBRATING
MICROSEISM
vibration, pulsation,
corrosion, and hardening
Toxic gases and chemicals gradually corrode the sealing of the pipe connection part and the O-ring inside the clamp, weakening the durability in the hardened state, and leaking after cracks occur.

Leakage of poisonous flammable gas and chemicals occurs after micro-distortion of the pipe joint due to vibration and pulsation inside the pipe
In case of accident due to chemical and gas leakage
decline in corporate
reputation
EXISTING
USING CLAMP
To solve this problem,
a clamp is installed on the pipe connection part.
The clamp prevents loosing of pipe joint,
avoiding gas and chemical leaks

However, poisonous and flammable
gas/chemical cannot even seal
the pipe joint and block the O-ring
inside the clamp.
The fine gap between the clamp and O-ring
causes gas/chemical leaks due to vibration,
pulsation, and chemical reaction.
Before Gas/Chemical leaks
Is it an ISO certified product?
Most of the clamp products are certified by various organizations and distributed on the market, but the certification standards are not keeping up with the pace of development of the high-tech industry.
LIMITS OF
CLAMP IN MARKET.
Now, In order to keep pace with the pace of the high-tech industry,
we need the right product
Endurance limit

The sealing of the pipe joint and even the internal O-ring cannot be blocked

Actions after damage

Gas/chemical leak signal must occur over a certain range

Difficulty removing leaks

As harmful gas/chemicals has already spread around the pipe joint, It is difficult to remove

Arbitrary release problem

There is a risk of accidents because the device can be released arbitrarily
OBTECT OVERVIEW.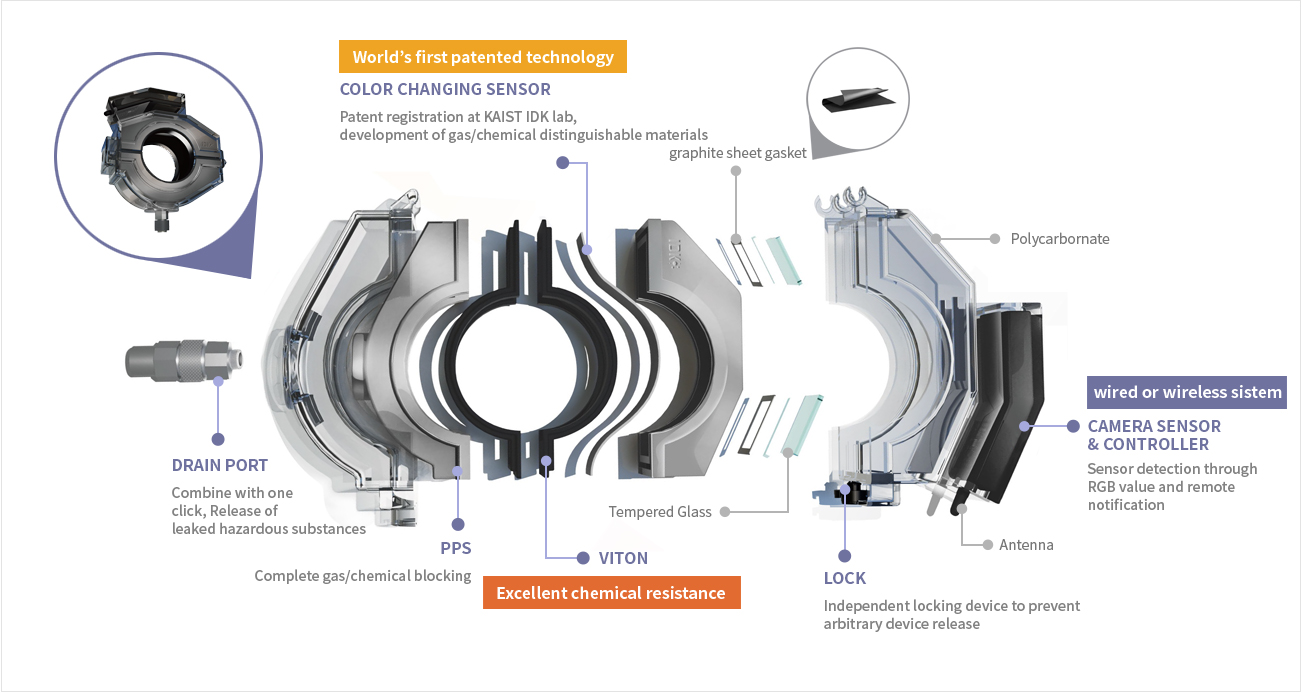 HIGH DURABILITY
OF VITON & PPS.
720 hours more than
Leak containment of gas and
chemical as hazardous substances
DRAIN PORT.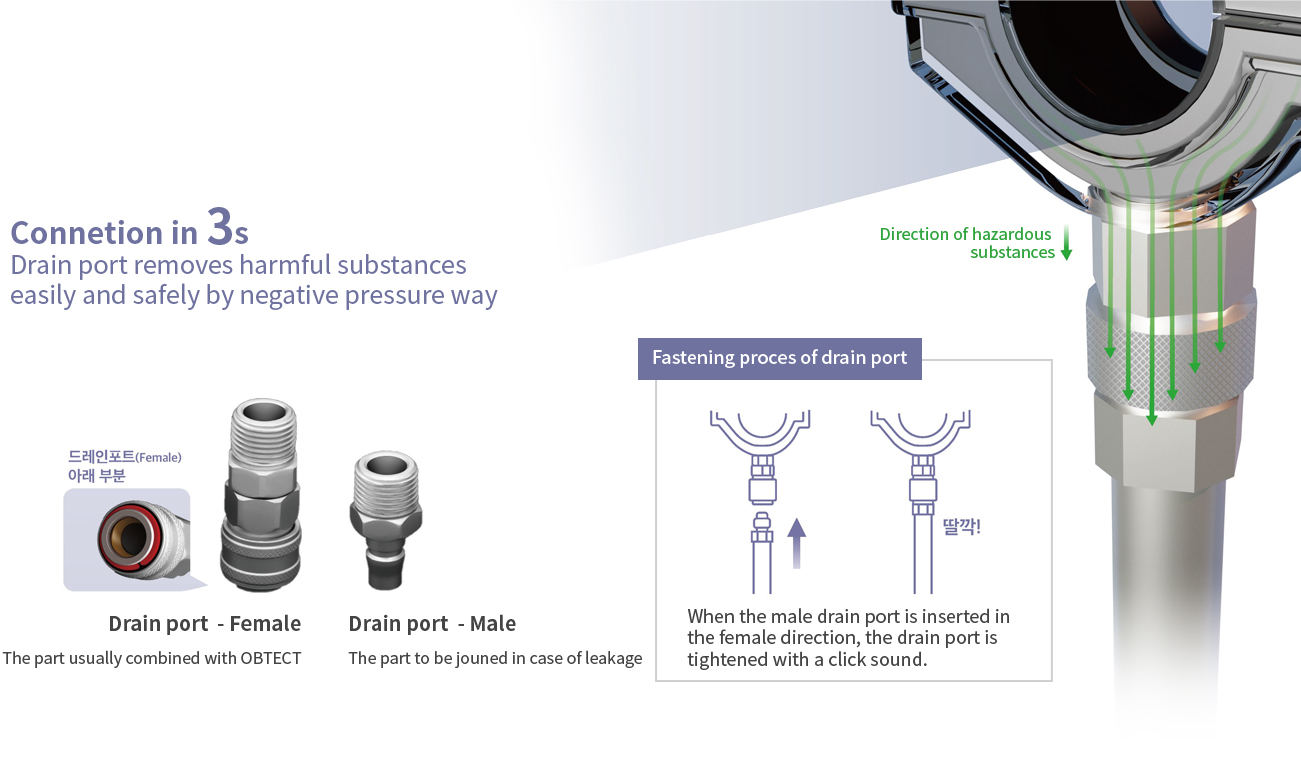 LOCK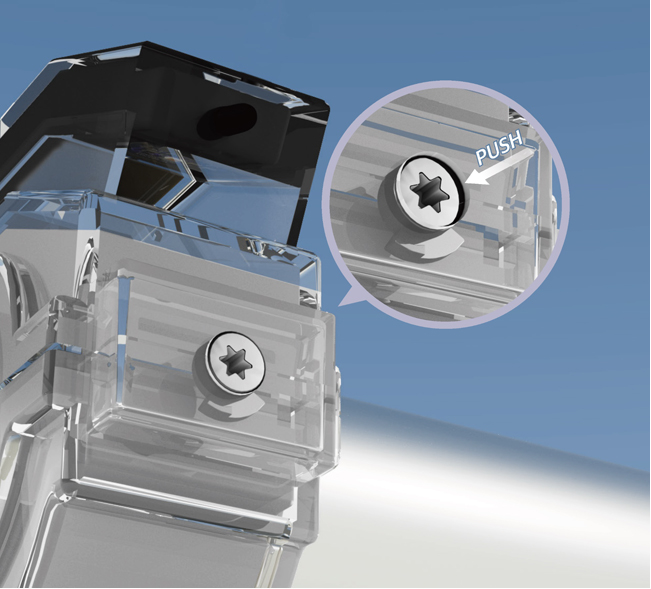 Proprietary locking device canot be opened
arbitrarily by anyone other than the
authorized person
Prevent the spread of damage and maintain safety
and confidentiality
A locking device made using proprietary technology prevents
damage from spreading due to leaks, protects users,
and maintains confidentiality.
Lock opening process
01

Push after combining
the dedicated key

03

Top polycarbonate case open
SENSING PROCESS.
The OBTECT controls the leak situation with the
control equipment as follows.
Through this, unlike in the past, it is possible to
clearly identify and control the leak situation.

365 days 24 hours monitoring of
leak status, notification of leak
occurrence and location confirmation
From leak detection through the
color change sensor to removal
of harmful substances through
the drain port
01

Change of colorimetric sensor
and operation of optical sensor

With gas/ chemical leaks Color of the sensor progress

02

Signal transmission
to control equipment after optical
sensor reaction

03

Understanding the situation with control equipment By identifying the signal transmitted from the sensor, it notifies that a leak has occurred and iden- tifies the location of the leak. (P&ID applied)

04

With tempered glass, check for actual leaks

Visually observe the color variation to check for leaks once more

05

Gas/chemical emissions through drain port

Poisonous and flammable gas/chemical in the leaking pipe connection part are removed safely through the drain port
CONTROL
EQUIPMENT.
Intuitive UX/UI OBTECT
control unit check the
status of OBTECT and the
pipe connection part.


UX/UI configuration for easy
understanding,
OBTECT notification that a leak
occurred by detecting the signal of OBTECT

1,000:1

1,000 OBTECTs with
one control device

COLOR SENSOR

· No product could ever before
· High-speed, high-sensitivity response
· 3D porous nanofiber technology
NO PRODUCT
COULD DO
EVER BEFORE.
Real-time development of
toxic gas/chemical detection
color sensor materials
Technology innovation of
color sensor Toxic gas
detection library is presented


Gas/Chemical classification
possible
Real-time detection as
well as safe discharge of
hazardous substances
Manufacturing
company
GIF KOREA
American Gas
& Chemical
ROCOL
(Part of ITW)
Nitto
Country
South korea
U.S.A
U.K
Japan
South korea
Detection
method
PH responsive
Taping method
Gas detectable
dye responsive
Spray method
Gas detectable
dye responsive
Nanofiber based
Gas detectable dye
responsive Direct connection
to the pipe or joint
Sensing
material
Acid and base (liquid)
Cl₂, NH₃, H₂S, CO
Cl₂, NH₃, H₂S, CO
NH₃, H₂

14 or Gas, Chemical

Performance
and feature
Detection limit
Reaction time
Suitable for liquid phase reactions
but limited gas detection
Detection limit
Reaction time
Expensive
Detection limit
Reaction time
No real-time detection
Detection limit
Reaction time

Sensitive detection
and defense function

Product
image
FAST CHANGING,
SENSITIVE REACTION

Actually reacts in 10seconds

3D POROUS NANOFIBER
TECHNOLOGY - PATENTED.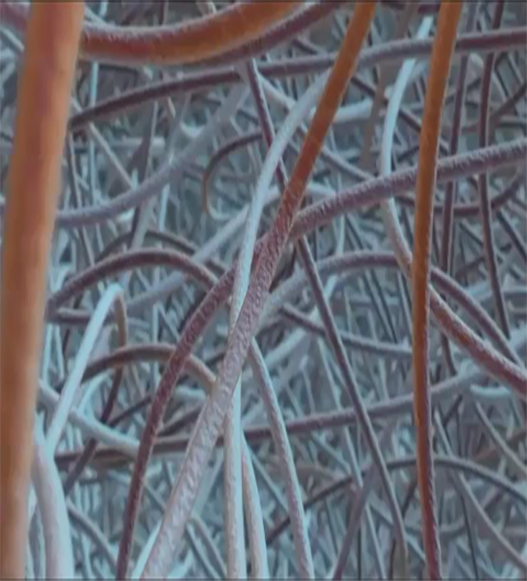 Completion of production facility nanofiber
alignment electrospinning machine

Establishment of facilities for mass production
of 3D porous nanofiber color change sensor

1/10of a spider's web

0.3μm(micrometer)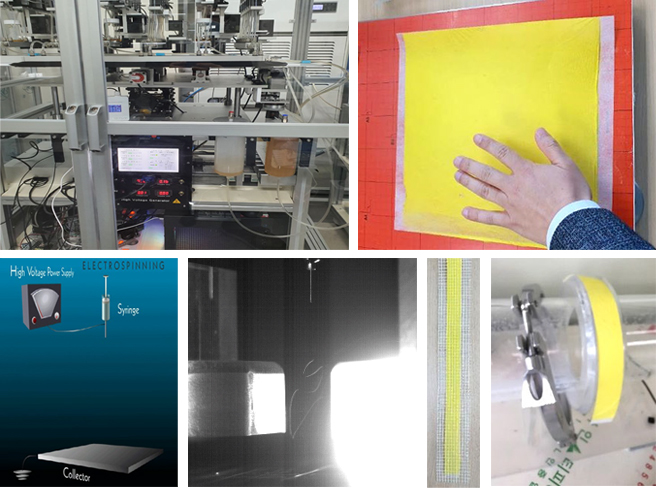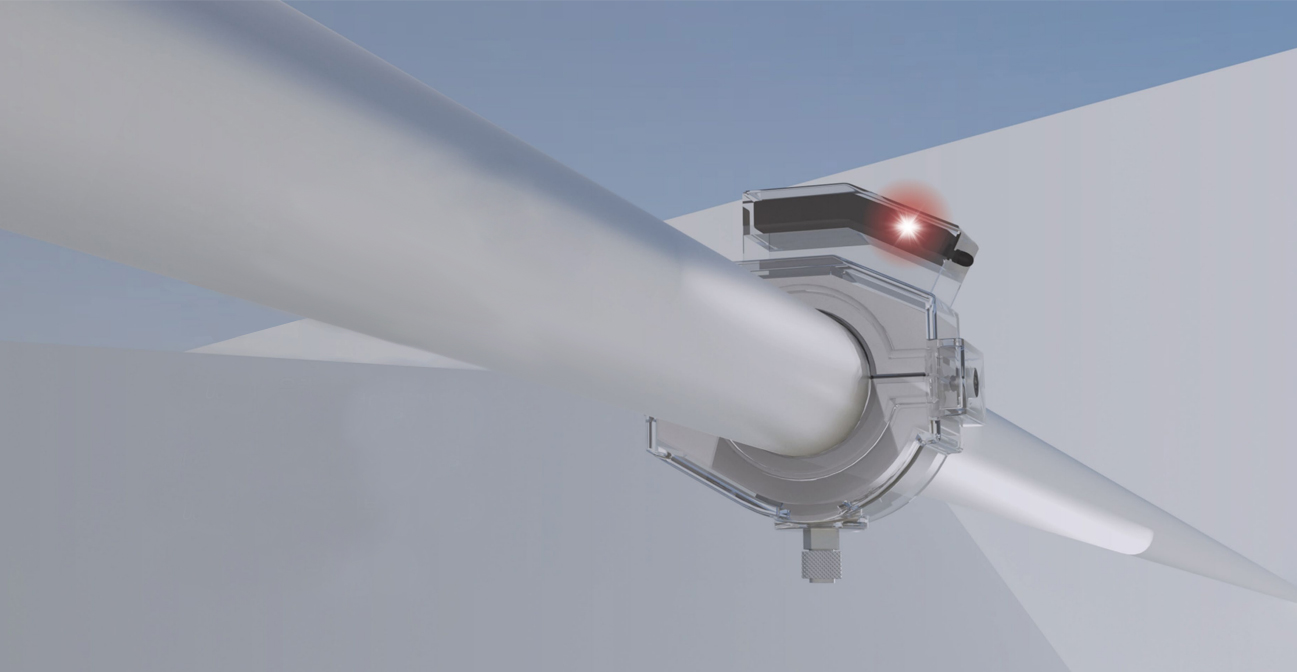 Complete prevention
and control of leaks.
01

Can be installed without linestop

02

Real-time LEAK monitoring

03

Blocking external leakage

04

No need to report leaks
APPENDIX.
Proof of product excellence through test reports
PPS chemical resistance test NNFC

OOBTECT performance test NNFC

Camera module performance test