LOCK DEVICE
MICROVIBRATING
MICROSEISM
Vibration and pulsation
and corrosion and hardening
Leakage of poisonous flammable gas and
chemicals after micro-twisting of the pipe
connection part due to vibration and pulsation
occurring inside the pipe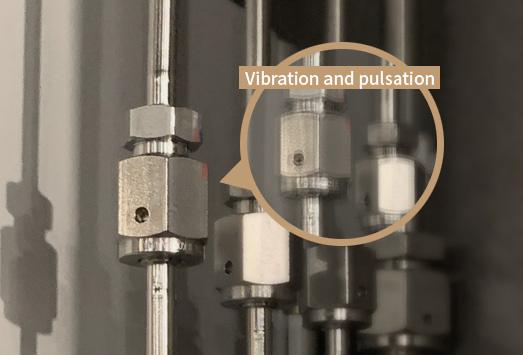 In case of accident due to
chemical and gas leakage
decline in corporate
reputation
EXISTING
COMPETITIVE
PRODUCT
To solve this problem, they harden
the fitting part with resin or use a
lock device made of sus material.
However, existing products
are cumbersome to install,
loosening due to pulsation,
and hard to detect the leaks
Before Gas/Chemical leaks
Is it an ISO certified product?
Most of the clamp products are certified by various organizations and distributed on the market, but the certification standards are not keeping up with the pace of development of the high-tech industry.
In order to keep pace with the pace of the high-tech industry,
we need the right product
Fitting part limit

Loosening caused by
vibration and pulsation

Actions after damage occurs

A leak signal occurs only when a gas/chemical leak occurs over a certain range

Installation difficulties

Difficulty in installation
due to narrow space between
pipe fittings

Security issues

There is a risk of accidents
because the device can be
released arbitrarily
LOCK DEVICE
OVERVIEW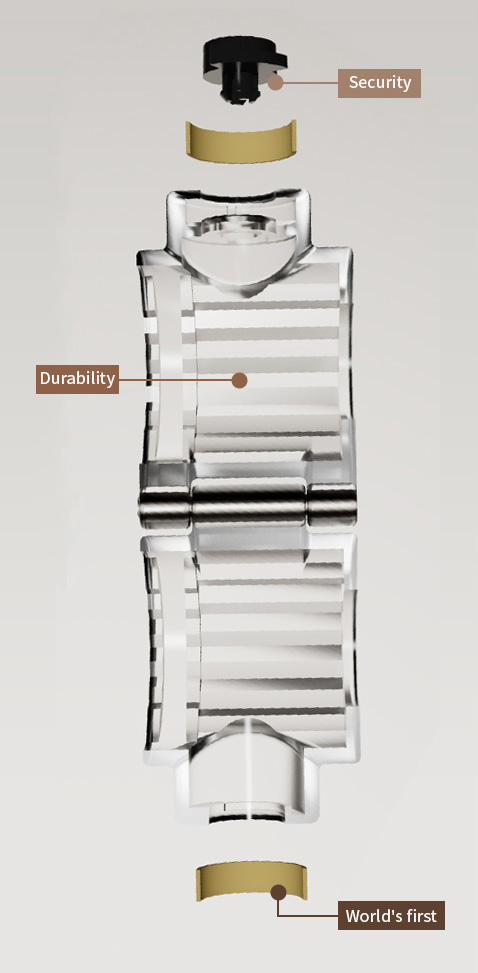 Security
LOCK Independent locking device to prevent
arbitrary device release
Durability
COMPACT & STRONG BODY maximum paly 0.87m, 402.8 kg pressure
test, -25℃~135℃ Heat resistance temperature
World's first
COLOR CHANGING SENSOR Patent registration at KAIST prof. Kim Il-doo research center
Development of gas/chemical distinguishable materials
LOCK DEVICE

Dual Type(Valve)
CONVENIENCE
Convenience is superior to competitor's products
Unlike other products, our products do not require separate manual labor,
are recyclable, and can be installed between narrow pipes.
LOCK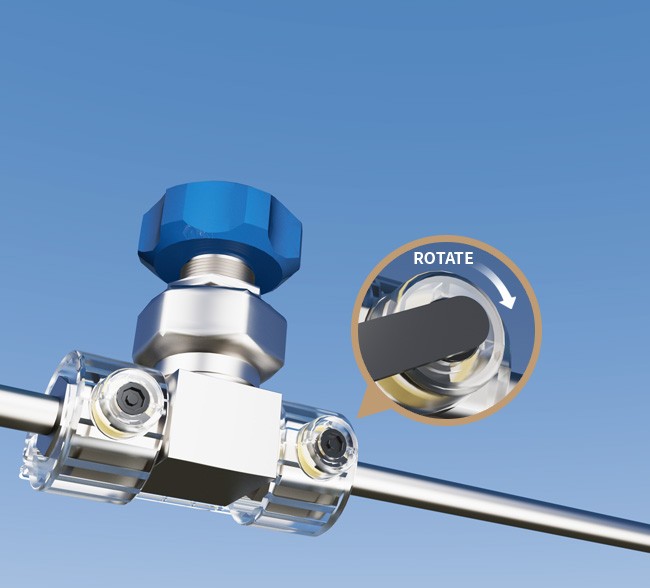 Proprietary locking device canot be opened
arbitrarily by anyone other than the authorized person
Prevent the spread of damage and maintain safety
and confidentiality
A locking device made using proprietary technology prevents
damage from spreading due to leaks, protects users, and
maintains confidentiality.
Lock opening process
01

Push after combining
the dedicated key

03

Top polycarbonate case open
Bocking the source of the fitting
part loosening accident
A new definition that goes
beyond limits
LOCK DEVICE